Located just 15 miles west of Yellowstone National Park, this high-mountain lake is surrounded by 8-10,000 foot mountains and Targhee National Forest which provide spectacular scenery. The fishing in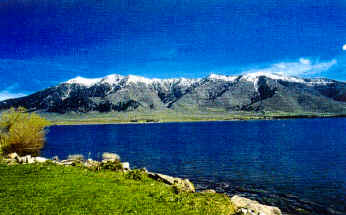 Henry's Lake and surrounding streams is a trout anglers dream and is a world renowned fishery. The park, named after explorer Major Andrew Henry, opens the Thursday before Memorial Day and closes October 31, or as weather conditions warrant. After September 15 it is wise to call ahead to see which services are available.

Fishing
Cutthroat trout, averaging three to five pounds; cutthroat-rainbow hybrids of up to 12 pounds; and brook trout up to three pounds abound in the waters of Henrys Lake. This provides a sport fishery that challenges the float-tuber and is equally exciting for a 10-year old dunking a work over the side of the family boat. Excellent stream fishing can also be found in the nearby Henry's Fork, Madison and Gallatin rivers.

Boating
A boat ramp and docks are available in the park. Boaters should be cautious of the lake's unpredictable weather. Winds can make the surface choppy.

Camping
The park offers 45 campsites of which 26 sites have water and electricity and the remaining sites have central water. Twenty seven (27) sites are reservable from spring opening through Labor Day. All sites have a picnic table and campfire grill. There is a central utility building with restrooms and showers. For camping reservations call 208-558-7532. During the winter months call Harriman State Park at 208-558-7368

Hiking
The park offers a 3.06-mile self-guided interpretive hiking trail.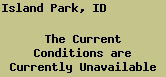 Area Attractions:
Harriman State Park lies within an 11,000-acre wildlife refuge in the greater Yellowstone Ecosystem. Moose, Elk, and Sandhill Cranes are common, as is North America's largest waterfowl, the Trumpeter Swan. Known as one of the best fly-fishing streams in the nation, the Henrys Fork meanders for eight miles through Harriman. Over 20 miles of trails are available for hiking, biking, horseback riding, and cross county skiing. Guided horseback tours are also offered.