Just 30 miles from the Canadian Border, nestled deep below the crest of the Selkirk Mountains lies Priest Lake State Park. Surrounded by the natural beauty of Northern Idaho and mile-high mountains, Priest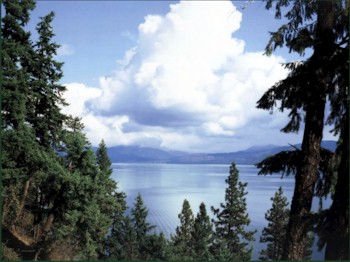 Lake State Park sits along the eastern shores of Priest Lake, a 19-mile, 300+ foot deep lake. Visitors to the park will enjoy the dense forests of cedar, fir and tamarack and will be able to observe the park's year round inhabitants such as the whitetail deer, black bear, moose and bald eagles. Noted for its extremely clear water fed by streams cascading from the high Selkirk peaks, the main body of Priest Lake extends north-south 19 miles. It is connected by a two- mile thoroughfare to the remote Upper Priest Lake, accessible only by foot, mountain bike, or boat. Since the time of the original Indian settlers and the Jesuit Priests of the 1800s, Priest Lake has offered a diversity of activities. Park visitors can enjoy anything ranging from boating and fishing to snowmobiling and cross-country skiing.
Fishing: Fishing opportunities range from trophy size Mackinaw in Priest Lake, to cutthroat fishing in the nearby alpine lakes, to brook trout angling in the numerous streams in the Priest basin, to catch-and-release fishing for westslope cutthroat in Upper Priest Lake, to great ice fishing on Cavanaugh Bay.
Mackinaw (lake trout) is the predominate species in Priest Lake and trophy size fish are not uncommon. The Idaho state record for Mackinaw (57 1/2 pounds) was caught at Priest Lake in 1971. Mackinaw fishing methods include downriggers, leaded line, wire line and jigging -- all designed to present lures near the bottom especially during the summer months. It is not uncommon for successful lake trout anglers to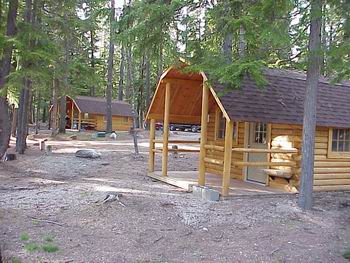 fish at depths of 100-feet or deeper during the summer season. However, from late fall through spring when the water temperature is coldest, Mackinaw can be caught nearer the surface and in relatively shallow water.
Camping: You may reserve campsites for the Indian Creek and White Pine campgrounds for the period of time between Memorial Day and Labor Day.
Reservations for the Lionhead Group Camp, Cabins and all Day Use Facilities are available year round through the park (weather conditions permitting).
Camping on a "first come first serve basis" is available at Indian Creek throughout the off-season with electricity available, however the water system will be deactivated, as weather conditions require.
To check on services available and weather conditions, please call the park at 208-443-2200.