BlackSmith Inn Bed and Breakfast. . .
. . .with personalized service that will make you feel at home away from home. BlackSmith Inn is open year-round with a beautifully landscaped pastoral setting with views of Idaho countryside and breathtaking Idaho skies.
A horse barn and corrals on the property add to the western atmosphere. Horse boarding is available if desired.
---
Cutthroat Inn Bed & Breakfast

Located three miles north off US Highway 26 on the Heise Road
P.O. Box 525 , Ririe , Idaho 83443
208-538-7963
The Cutthroat Inn Bed & Breakfast is nestled against the foothills of the beautiful Rocky Mountains along the South Fork of the world famous Snake River in eastern Idaho. The largest population of nesting bald eagles in the lower 48 states can be seen along the South Fork of the Snake River. Several of them fish daily from our trout pond. Be sure to bring your camera!
South Fork
Note: The largest Brown caught in Idaho was caught on the South Fork. It weighted 26lb. 6oz. and was 36.5 inches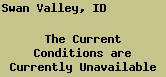 Swan Valley, Seven Day Forecast