New Mexico's Fenton Lake
Fenton Lake is located west of Los Alamos, on Highway 126. Fenton is a popular year-round retreat surrounded by tall ponderosa pines. The State Park sits at an elevation o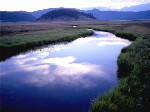 f 7,900 feet and covers 700 acres of land with a small 28 acre lake that offers year-round fishing. Among its offerings are stocked rainbow trout from the nearby hatchery, and a natural population of German brown trout. Only small row boats are allowed on the lake, and over-night camping is available for $7. If you're only there for the day, there is a $3 entrance fee or free use area on the east side of the lake. Facilities include a group shelter, 40 developed campsites (some with hookups) and restrooms.

Directions:

Fenton Lake State Park is 33 miles northwest of San Ysidro via NM highways 4 and 126.

Fenton Lake State Park- camping, fishing rest rooms, 8 miles northwest of La Cueva on Hwy126 then Forest Service Rd#314 one mile.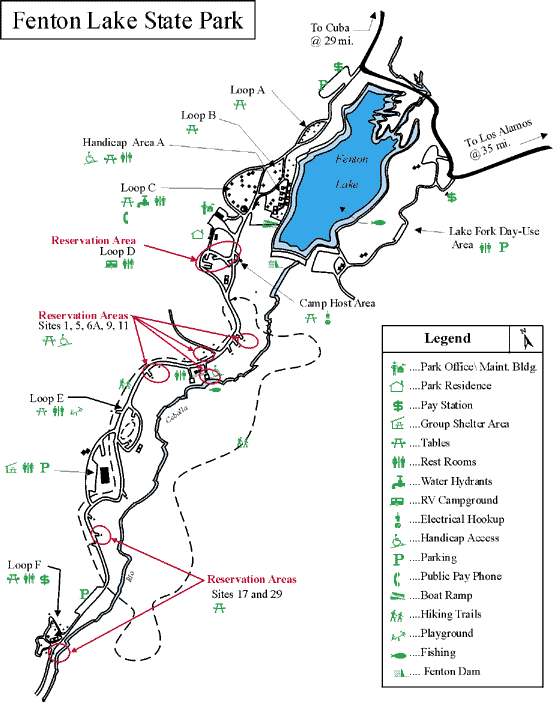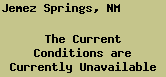 About Jemez Springs: Jemez Springs is nestled in a beautiful, tree shaded valley. The rustic town has restaurants, lodging, seasonal arts & craft fairs, public bath house, as well as several galleries.