Saratoga Lake is a favorite spot for fishing, boating, water skiing, and wind surfing. Just a mile and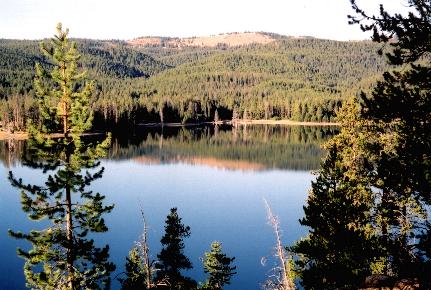 a half and a few minutes north of town off WYO 130/230, the lake is noted for a year-round fishing excellence. Boat dock available. Lake campground provides water and electrical hook-ups for a fee and is operated by the Town of Saratoga.

Saratoga is also home to one of the National Fish Hatcheries operated by the US Fish and Wildlife Service. The hatchery's present location is five miles north of town and dates back to 1915. The hatchery raises rainbow, brook, Snake River cutthroat, Colorado River cutthroat, and the endangered Greenback cutthroat for stocking. Adult cutthroat, brown and lake trout are kept there for breeding. Trout eggs produced from the broodstock are shipped to other federal and state hatcheries nationwide where they are raised for stocking. In 1995 and 1996 the hatchery underwent extensive renovations including the addition of new concrete raceways for the fish.

Open seven days a week from 8 am to 4 pm from Memorial Day to Labor Day. There is no admission and visitors are always welcome. In the winter the hatchery is open Monday through Saturday 8 am to 4.