Arkabutla
Sponsored by
---
| | | |
| --- | --- | --- |
| Date | 20-Aug-15 | |
| Water Condition | | |
| Water Temperature | | |
---
Conditions : ?Arkabutla: The water is falling fairly quickly. Crappie fishing has been spotty lately with the fish turning on for a few days, and then slowing down again. This past week was slow, likely because of the heat. Best luck has been fishing crankbaits 10 – 12 ft deep in the main lake and major creek mouths. Expect a lot of short fish; use large baits and/or fish deeper to hook more keepers. Pinch down the barbs on crankbait hooks to make releasing short fish faster and less damaging; it does no good to release dead fish. Some blue catfish and white bass have been hitting crankbaits meant for crappie. Best luck on catfish has been on jugs (noodles) fishing various natural baits on the south side of the main lake. Catfishing in inflowing waters may pick up this week if we get some runoff from predicted rain Wednesday. White bass are in the main lake feeding on small shad; fish jigs, tailspinner lures, or small crankbaits over sandy points. There is no size or number limit on white bass. There have been good reports of chunky largemouth bass averaging about 2 lbs fishing main lake points and creek and river channels with spinnerbaits, crankbaits, or other search lures. Slow down and fish soft plastics if you find a concentration of deeper fish. Fish shallower early and late in the day and deeper midday. Look for clearer water for bass.

As the water falls, folks report balls of "fish eggs" or "jellyfish" clinging to sticks, trees, and about everything else. These are actually colonial animals (like coral) that filter plankton out of the water. Nibbling by fish results in a rounded colony. Web search "freshwater bryozoans" for more on these interesting, ancient animals.

The spillway had one gate open 5.0 ft (1500 cfs) Tuesday. There have been a few folks landing 1 – 2 pound channel and blue catfish fishing unweighted crickets (with or without a bobber) in the fast water just as it comes out of the lake into the pool. The bad smell in the spillway is hydrogen sulfide (rotten egg gas) that is in solution in deep water where there is no oxygen in the upper lake. As deep water is drawn through the dam, the gas comes out of solution in the spillway when the water is re-oxygenated with splashing down the tunnel and rocks.

Reported by: MDWFP
---
Patterns
Lures & Spinners

---
---

About: - Arkabutla Lake is an impoundment of the Coldwater River and lies just east of I-55 near Hernando. It is the shallowest of the big lakes (Sardis, Enid and Grenada)and the least affected by spring rises and fall drawdowns. Its many creek channels and coves and the backwaters off the Coldwater offer excellent bass cover. The bass fishing is excellent, and it rarely gets pressured.

Location: Tate & Desoto Counties, 7.5 miles West of Coldwater, off Coldwater-Arkabutla Road.

---

Misc Info: - The daily creel limit for crappie on Arkabutla Lake is 20 per person. The minimum length limit for crappie is 12 inches. Anglers fishing Arkabutla Lake may use no more than 5 poles per person. The 12 inch length limit does not apply to the reservoir spillway, but the spillway has a 20 crappie creel limit.
---
Stages
Normal
- Near Flood Stage
238' - Minor Flooding
240' - Moderate Flooding
---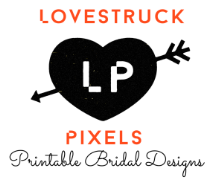 ---

Campgrounds

Fishing Guides

Fly & Tackle Shops

Lodging

Marinas

Realtors & Real Estate

RV Parks & Resorts

Tourist Attractions
---
Mississippi Rivers & Lakes
Fishing Articles
Calendar
---
Other State Fishing Reports
---
---
Recreational Real Estate
Cabins for Sale
Farms & Ranches
Lakefront Properties
Mountain Homes & Properties
Riverfront Homes & Properties
Other Recreational Properties
---
Recreationa Vehicles & Boats
RV's for Sale
Boats
---