Sardis Lake
Sponsored by
---
| | | |
| --- | --- | --- |
| Date | 15-Apr-15 | |
| Water Condition | | |
| Water Temperature | | |
---
Conditions : Sardis Lake: The lake is rising slowly; more rain this week may raise it some more. Recent winds, rain, and a cold front made fishing challenging last week. This week is predicted more of the same. Probably the best luck lately has been by waders that don't have to worry as much about wind and boat control. Slow trolling out from spawning areas has been fair. Best luck has either been fishing up the river, the backs of creeks, or flats with cover 2 – 4 ft deep (boating or wading) and catching mostly males, or trolling out from spawning areas with bright (black/chartreuse, orange/chartreuse, black/pink) jigs and/or minnows and getting some big females. The folks at Wyatt's Crossing bait shop report best luck lately has been for crappie and catfish. Especially fish the river after a rain for cats with worms, stink baits, or cut bait. White bass are up the river (Hwy 7 area has been popular) and creeks; fish jigs, tailspinner lures, or small crankbaits. There is no size or number limit on white bass. No reports on anything else. Largemouth bass should be moving shallow where spinnerbaits, buzzbaits, or other search lures fished over flooded cover on flats or backs of coves should draw strikes.

The spillway had two gates open 3.0 ft each (1300 cfs) Tuesday. Best luck down here has been has been for small crappie on jigs and/or minnows, although a few bigger ones have been mixed in. White bass and catfish have been coming from the faster water.

Reported by: MDWFP
---
Patterns
Lures & Spinners

---
---

About: -

---

Misc Info: - The daily limit on black bass (largemouth and spotted) is 7 fish, any size.

The daily crappie creel limit is 15 per person. Crappie must be over 11 inches. Anglers fishing Sardis Lake may use no more than 3 poles per person and no more than 2 hooks or lures per pole. There is a 40 crappie per boat limit for boats with 3 or more anglers.

The crappie length limit does not apply to the reservoir spillway, but the spillway, including Sardis Lower Lake, has a 20 crappie creel limit.
---
Stages
Normal
- Near Flood Stage
281.4' - Minor Flooding
---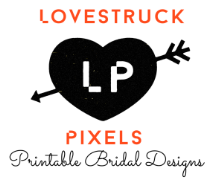 ---

Campgrounds

Fishing Guides

Fly & Tackle Shops

Lodging

Marinas

Realtors & Real Estate

RV Parks & Resorts

Tourist Attractions
---
Mississippi Rivers & Lakes
Fishing Articles
Calendar
---
Other State Fishing Reports
---
---
Recreational Real Estate
Cabins for Sale
Farms & Ranches
Lakefront Properties
Mountain Homes & Properties
Riverfront Homes & Properties
Other Recreational Properties
---
Recreationa Vehicles & Boats
RV's for Sale
Boats
---