Lake Rathbun
Sponsored by
---
| | | |
| --- | --- | --- |
| Date | 20-Jan-15 | |
| Water Condition | | |
| Water Temperature | | |
---
Conditions : Lake Rathbun: The current lake level is 904.19 feet. Ice thicknesses vary across the lake. There are some areas with 9-10 inches of ice. Use caution if venturing out onto the ice and drill a lot of test holes. Crappie - No Report: Fishing activity is very low and very few anglers have been out. Don't forget Lake Rathbun contains zebra mussels so make sure to clean, drain, and dry equipment before transporting to another water body. The entrance to Southfork marina is closed for the season.

Reported by:
---
Hatches:
Patterns
Lures & Spinners

---
---

About: - For further fishing reports in south central Iowa please call the Rathbun fish hatchery at 641-647-2406

---

Misc Info: -
---
---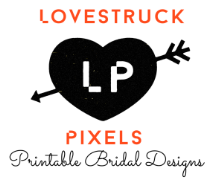 ---

Campgrounds

Fishing Guides

Fly & Tackle Shops

Lodging

Marinas

Realtors & Real Estate

RV Parks & Resorts

Tourist Attractions
---
Fishing Articles
Regional Calendar
---
Recreational Real Estate
Cabins for Sale
Farms & Ranches
Lakefront Properties
Mountain Homes & Properties
Riverfront Homes & Properties
Other Recreational Properties
---
Recreational Vehicles & Boats
RV's for Sale
Boats
---
Books of Interest
Fishing Iowa
Iowa Trails
Camping
---
© 1999 - 2014 Angler Guide, All Rights Reserved.