Lake Rathbun
Sponsored by
---
| | | |
| --- | --- | --- |
| Date | 24-Apr-15 | |
| Water Condition | | |
| Water Temperature | | |
---
Conditions : Lake Rathbun: The current lake level is 905.13. The water temperature is 52 degrees. Lake Rathbun contains zebra mussels so make sure to properly drain, clean, and dry boats before transporting to another water body. Spray boats and trailers with high pressure hot water (above 104 degrees) or let them dry for at least 10 days (5 days in the sun). Channel Catfish - Fair: Use cut bait in areas where water is flowing in to the lake or the wind is blowing into the shoreline.

Reported by:
---
Hatches:
Patterns
Lures & Spinners

---
---

About: - For further fishing reports in south central Iowa please call the Rathbun fish hatchery at 641-647-2406

---

Misc Info: -
---
---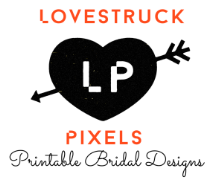 ---

Campgrounds

Fishing Guides

Fly & Tackle Shops

Lodging

Marinas

Realtors & Real Estate

RV Parks & Resorts

Tourist Attractions
---
Fishing Articles
Regional Calendar
---
Recreational Real Estate
Cabins for Sale
Farms & Ranches
Lakefront Properties
Mountain Homes & Properties
Riverfront Homes & Properties
Other Recreational Properties
---
Recreational Vehicles & Boats
RV's for Sale
Boats
---
Books of Interest
Fishing Iowa
Iowa Trails
Camping
---
© 1999 - 2014 Angler Guide, All Rights Reserved.