Iowa River
Sponsored by
---
| | | |
| --- | --- | --- |
| Date | 02-Jan-15 | |
| Water Condition | | |
| Water Temperature | | |
---
Conditions : Iowa River: (above Decorah) The CR-V36 Bridge at Lidtke Mill is now open. The Lidtke County Park and boat ramp are closed for the season. Crappie - No Report: Some anglers have been out on the mill pond but have not found fish.

(above Iowa Falls) There has been good open water fishing this week on the Iowa River for walleyes and smallmouth bass from the dam at Steamboat Rock to Daisy Long County Park with jigs and jerk baits. Walleye - Good:

Reported by:
---
Hatches:
Patterns
Lures & Spinners

---
---

About: -

Walleye
Whitebass
Channel Cat
Vipers
Paddle Fish

---

Misc Info: -
---
---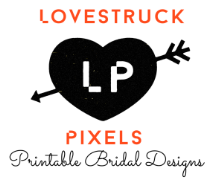 ---

Campgrounds

Fishing Guides

Fly & Tackle Shops

Lodging

Marinas

Realtors & Real Estate

RV Parks & Resorts

Tourist Attractions
---
Fishing Articles
Regional Calendar
---
Recreational Real Estate
Cabins for Sale
Farms & Ranches
Lakefront Properties
Mountain Homes & Properties
Riverfront Homes & Properties
Other Recreational Properties
---
Recreational Vehicles & Boats
RV's for Sale
Boats
---
Books of Interest
Fishing Iowa
Iowa Trails
Camping
---
© 1999 - 2014 Angler Guide, All Rights Reserved.