Iowa River
Sponsored by
---
| | | |
| --- | --- | --- |
| Date | 17-Apr-15 | |
| Water Condition | | |
| Water Temperature | | |
---
Conditions : Iowa River: (below Decorah) Water levels have stabilized and are clearing. Sucker - Excellent: Suckers and redhorse are taking a hook tipped with a worm bounced along the stream bottom. Smallmouth Bass - Fair: Anglers are finding success using a jig tipped with either a nightcrawler or plastic twister tail. Rainbow Trout - Fair: Nice sized trout are being caught at the mouths of coldwater streams. Trout are taking spinner and crank baits.

(Coralville Lake to River Junction) Outflow from Coralville Reservoir is currently 2000 cubic feet per second. Walleye – Fair. Northern Pike – Slow.

Reported by:
---
Hatches:
Patterns
Lures & Spinners

---
---

About: -

Walleye
Whitebass
Channel Cat
Vipers
Paddle Fish

---

Misc Info: -
---
---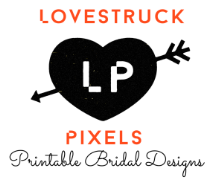 ---

Campgrounds

Fishing Guides

Fly & Tackle Shops

Lodging

Marinas

Realtors & Real Estate

RV Parks & Resorts

Tourist Attractions
---
Fishing Articles
Regional Calendar
---
Recreational Real Estate
Cabins for Sale
Farms & Ranches
Lakefront Properties
Mountain Homes & Properties
Riverfront Homes & Properties
Other Recreational Properties
---
Recreational Vehicles & Boats
RV's for Sale
Boats
---
Books of Interest
Fishing Iowa
Iowa Trails
Camping
---
© 1999 - 2014 Angler Guide, All Rights Reserved.