Clear Lake
Sponsored by
---
| | | |
| --- | --- | --- |
| Date | 30-Jan-15 | |
| Water Condition | | |
| Water Temperature | | |
---
Conditions : Clear Lake: Ice is about 14 inches on the little lake. Yellow Bass - Good: Yellows have been caught in 8-10 feet of water on the little lake and in the Baptist Camp area. Size of the catch is split between 5 inches and 8 inches. Larger yellows seem to be coming from shallower water (8-12 feet) while some anglers have had larger numbers of smaller yellows from deeper water (18-20 feet). Crappie - Good: Anglers are reporting decent numbers of crappies in the deeper water (18-24 feet of water) on the little lake. Most of the crappies being kept are 10-12 inches. Morning bite is good until 10 a.m., then slows in midday, picking up around 4 p.m. Walleye - Slow: Anglers seeking walleye should try their luck on the main lake. An occasional walleye may be caught on the west end or perhaps near the island.

Reported by:
---
Hatches:
Patterns
Lures & Spinners

---
---

About: - Information on Clear Lake

walleye
northern pike
perch
crappie
white bass
and muskellunge
yellowbass
catfish

---

Misc Info: -
---
---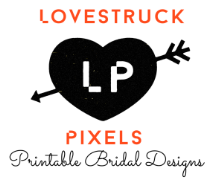 ---

Campgrounds

Fishing Guides

Fly & Tackle Shops

Lodging

Marinas

Realtors & Real Estate

RV Parks & Resorts

Tourist Attractions
---
Fishing Articles
Regional Calendar
---
Recreational Real Estate
Cabins for Sale
Farms & Ranches
Lakefront Properties
Mountain Homes & Properties
Riverfront Homes & Properties
Other Recreational Properties
---
Recreational Vehicles & Boats
RV's for Sale
Boats
---
Books of Interest
Fishing Iowa
Iowa Trails
Camping
---
© 1999 - 2014 Angler Guide, All Rights Reserved.