Clear Lake
Sponsored by
---
| | | |
| --- | --- | --- |
| Date | 18-Dec-14 | |
| Water Condition | | |
| Water Temperature | | |
---
Conditions : Clear Lake: Ice is unsafe on the main lake with open water. The little lake is around four inches. Use caution as the weather has reduced the ice quality from what it was a week ago. The DNR recommends a minimum of four inches of ice for fishing and a minimum of five inches of ice for ATVs or snowmobiles. Aerators are in use on Clear Lake. Crappie - Good: Anglers are reporting 10-15 crappies in 15-22 feet of water of the little lake. Some of the crappies are 10-12 inches. Anglers should target that last hour of light for the best bite. Yellow Bass - Good: Yellows have been caught in 8-10 feet of water on the little lake. Size of the catch is split between 5 inches and 8 inches.

Reported by:
---
Hatches:
Patterns
Lures & Spinners

---
---

About: - Information on Clear Lake

walleye
northern pike
perch
crappie
white bass
and muskellunge
yellowbass
catfish

---

Misc Info: -
---
---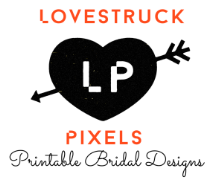 ---

Campgrounds

Fishing Guides

Fly & Tackle Shops

Lodging

Marinas

Realtors & Real Estate

RV Parks & Resorts

Tourist Attractions
---
Fishing Articles
Regional Calendar
---
Recreational Real Estate
Cabins for Sale
Farms & Ranches
Lakefront Properties
Mountain Homes & Properties
Riverfront Homes & Properties
Other Recreational Properties
---
Recreational Vehicles & Boats
RV's for Sale
Boats
---
Books of Interest
Fishing Iowa
Iowa Trails
Camping
---
© 1999 - 2014 Angler Guide, All Rights Reserved.