Clear Lake
Sponsored by
---
| | | |
| --- | --- | --- |
| Date | 27-Mar-15 | |
| Water Condition | | |
| Water Temperature | | |
---
Conditions : Clear Lake: Expanding open water near from city beach south along shore and a large section of open water from Dodge's Point to Venetian Village to north shore pump house. Ice is unsafe and unfishable. Crappie - No Report: Walleye - Slow: There have been a few waders, but no fish yet. Warmer weather should get fish biting. Channel Catfish – Slow.

Reported by:
---
Hatches:
Patterns
Lures & Spinners

---
---

About: - Information on Clear Lake

walleye
northern pike
perch
crappie
white bass
and muskellunge
yellowbass
catfish

---

Misc Info: -
---
---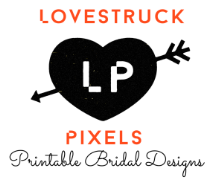 ---

Campgrounds

Fishing Guides

Fly & Tackle Shops

Lodging

Marinas

Realtors & Real Estate

RV Parks & Resorts

Tourist Attractions
---
Fishing Articles
Regional Calendar
---
Recreational Real Estate
Cabins for Sale
Farms & Ranches
Lakefront Properties
Mountain Homes & Properties
Riverfront Homes & Properties
Other Recreational Properties
---
Recreational Vehicles & Boats
RV's for Sale
Boats
---
Books of Interest
Fishing Iowa
Iowa Trails
Camping
---
© 1999 - 2014 Angler Guide, All Rights Reserved.